Diljit Dosanjh: The Emerging Global Icon Making Waves
Diljit Dosanjh, the multi-talented performer, and singer is rapidly emerging as a global icon, captivating audiences worldwide with his exceptional talent and remarkable achievements. Following his groundbreaking performance at Coachella, Dosanjh's star continues to rise with yet another significant accomplishment in his career. His recent film, "Jodi," has not only achieved remarkable success at the box office but has also solidified his position as a rising star in the international film industry.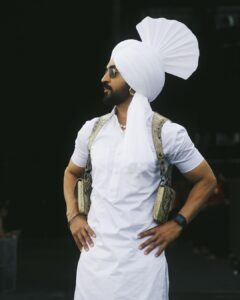 The triumph of "Jodi" serves as a testament to Dosanjh's versatility as an artist and highlights the growing influence of Punjabi cinema on a global scale. The film's ability to resonate with diverse audiences from various backgrounds showcases Dosanjh's innate talent and his remarkable ability to connect with viewers on an emotional level.
News of "Jodi" shattering records in the Indian film specialty box office has only further cemented Dosanjh's status as a trailblazer and trendsetter. His ability to transcend language barriers and captivate audiences across different markets speaks volumes about his immense talent and undeniable star power.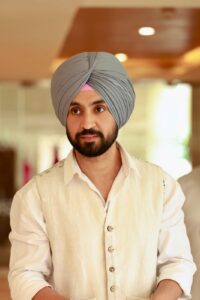 With each milestone, Dosanjh continues to raise the bar, setting new benchmarks for himself and the industry as a whole. He is not only carving his own path to success but is also paving the way for other Indian artists in the international film scene. Dosanjh's journey serves as an inspiration, showcasing the power of talent, hard work, and unwavering determination.
As Dosanjh's career reaches new heights, it becomes evident that he is not only a force to be reckoned with in the music industry but is also a rising star in the world of cinema. His unique blend of talent, charisma, and impressive list of accomplishments positions him as a true global icon.
Dosanjh's impact extends far beyond his performances and films. He embodies the spirit of cultural diversity and inclusion, breaking down barriers and promoting cross-cultural understanding through his artistry. With his incredible blend of Punjabi folk and contemporary sounds, Diljit Dosanjh is leaving an indelible mark on the global entertainment landscape.
As he continues to captivate audiences worldwide, Dosanjh's journey represents a beacon of hope and inspiration for aspiring artists and fans alike. With his unwavering passion and unwavering commitment to his craft, Dosanjh is set to achieve even greater heights, solidifying his place as a true global icon in the years to come.