Rhythm Boyz Entertainment Announces Surprise Release of New Punjabi Film in August
Karaj Gill has made a surprising announcement regarding a new movie after the successful release of Punjabi film Jodi, starring Diljit Dosanjh and Nimrat Khaira, under the production of Rhythm Boyz Entertainment. The film is expected to hit theaters on August 4th.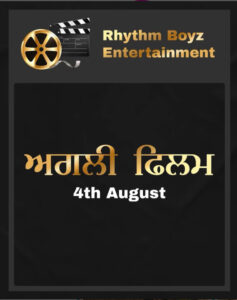 Karaj Gill, a well-known Indian film producer and co-owner of Rhythm Boyz Entertainment, took to Instagram to share the news of their upcoming Punjabi movie. Rhythm Boyz Entertainment has a track record of producing successful and critically acclaimed films such as Angrej, Bambukat, Chal Mera Putt franchise, and the recent hit film Jodi.
While details and credits for the new project have yet to be revealed, Karaj Gill promises that it will be a huge surprise for everyone. He has a reputation for delivering on his promises wholeheartedly.